INWORK M
Company INVERA s.r.o. provides partial, or general repairs and modernizations of universal hydraulic presses of original series CBJ, CBA former TOS Rakovník, under innovative designation INWORK M.
The presses are equipped with the latest hydraulic elements and components, new power units, wiring and control system. The customer has a choice of control systems B + R, Siemens, Omron, Mitshubishi or others. Also with the repair or manufacturing of new parts.
Presses INWORK M are designed and fitted with the safety features to comply with European safety regulations for the operation of these machines in the Czech Republic and the EU.
According to the customer requirements, we can equip our machines with handling equipment - robots, manipulators, another way of control - using the footswitch, the joystick, additional electric components and adapted technological parameters and control software according to customer specification.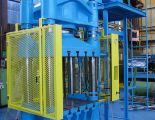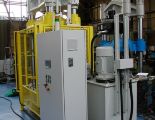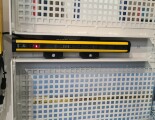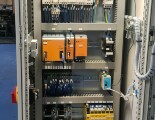 ---
Videa
Soubory ke stažení
Inquiry form