Specialized Vertical SQUEEZE Casting - Brass, Aluminium etc.
We produce NEW injection molding machines for aluminum, brass and similar materials of the INWORK SQUEEZE series.
Injection molding machines are vertical 4-column construction, the closing of the mold is by means of the toggle system. An automatic dosing system, or a 6-axis robot (offered as an option) picks up the molten material from the melting furnace and transports it above the injection piston. The molten material is pressed into the mold by means of an injection piston. After opening the mold, the molded part remains in the upper half of the mold. Final product is then ejected and removed by an automatic take-out system. The next step is to spray the mold and start of the next cycle.
INWORK SQUEEZE injection molding machines are produced in sizes from 150t to 2200t clamping force.
Advantages of Squeze casting:
Fast cooling
Perfect metallographic structure of the molded part
High injection pressure - reduction of bubbles in the molded part
Optimal injection speed - perfect air leakage from the mold
High strength and quality of the molded part
High productivity and production efficiency
SQUEEZE injection molding machines are equipped with the Bernecker & Rainer, or Siemens control system.
Technical parameters and specifications of INWORK SQUEEZE presses can be downloaded in the attachments below.
As an option, we offer a wide range of accessories for the INWORK SQUEEZE machines such as:
Mold handling system Video of mold handling system
Automatation with 6-axis robots
Automatic dosing systems
Automatic take-out systems
Automatic separation/spray units
Trimming presses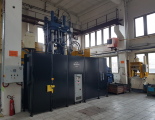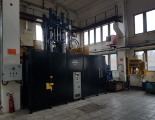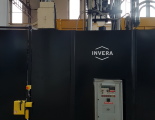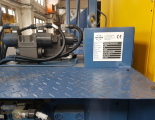 ---
Soubory ke stažení
Inquiry form